There are a lot of reasons why a person might want to start an app: giving a free tool to help people, bringing value to their customers, and even solving a problem no one's ever solved before. But as much as we like giving free stuff, we should understand that money does not grow on trees, and developing an app can involve several costs.
Therefore, it is a good idea to find ways in which it can become profitable.
But you have to find out how to monetize an app with ads so that it acquires a life of its own, stands out, evolves and proves to have permanence for a long time.
The permanence and usability of an app is important to monetize it with ads and get it to start earning and to increase as users download and use it.
Why Monetizing an App is a Great Idea
By monetizing your app, you will be opening a door to a source of income, and, if your application becomes popular, thus will allow you to support yourself financially.
Wouldn't it be great if you could earn a living from a product of your invention? A good app that satisfies the user's needs can be your new professional activity, and monetize an app with ads in your benefit its a great idea
A good app proposal includes taking into consideration what the user experience will be like, developing it as an effective tool for daily use and easy to understand, that can satisfy their needs, making it attractive.

How to monetize an app: 5 Ideas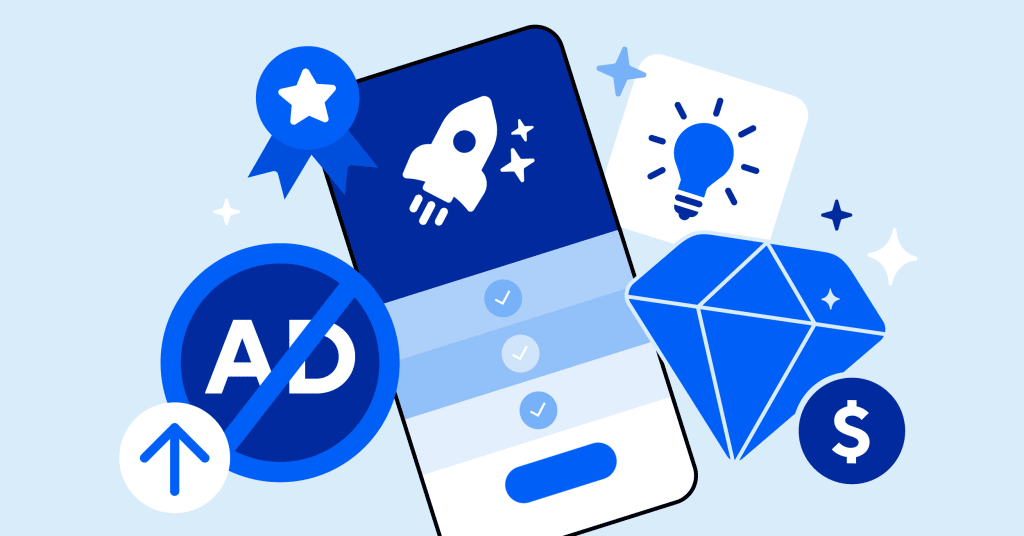 There are numerous strategies that can be used to monetize your app, here we will mention five of them that have proven to be successful:
Mobile Banner Ads
What must be considered is that this strategy only works well when the app manages to have a large number of users. Another issue to consider is that the advertising is not unpleasant and too intrusive.
Banners are the creative rectangular advertisement that is displayed along the top, side, or bottom of a website in the hope that it will drive traffic to the advertiser's own site. They generate recognition, brand exposure, and interest on the brand.
Native Ads Inside Your App
This is the most used strategy between all the options that we are mentioning in this article. Here, ads are integrated directly into the app. These Ads have become generally accepted because, despite being advertising, they are more considerate of users and are inclusive. The most interesting thing about native ads is that they manage to adapt and merge seamlessly with the app, so they become part of the app's design, avoiding the intrusive feeling that other types of ads may generate in the user's experience..
Interstitial Ads Between App Use Phases
The difference from regular banners is that interstitial ads fill the entire screen in the interface of the host application and are displayed only when the application is buffered or times out.
This means that interstitial advertising is displayed in the middle of transactions or activities that are taking place in the application. This is a great strategy to monetize an app with ads.
Rewarding App Users Who View an Ad
This type of strategy is used in apps where users have to spend a lot of time, such as game applications.
It is not a secret that gaming apps are the most popular among users, who spend hours playing, So the possibility of monetization is as follows: Offer users rewards as content exchange, extra coins, gems or lives on the condition of watching video ads found in the game interface.
It's a win-win situation: Thus, advertising in exchange of rewards benefits both the game user and the app developer.
Gamified In-App Ads
Another strategy to monetize an app is to gamify it. This means that challenges are imposed on users and, to the extent that they are completed in the stipulated time, after completing a game, a reward is granted
Of course, it is a strategy that arose from casino apps, but it has turned out to be successful in many areas, including integrating work teams to get goals in the production.
How long it takes to monetize an app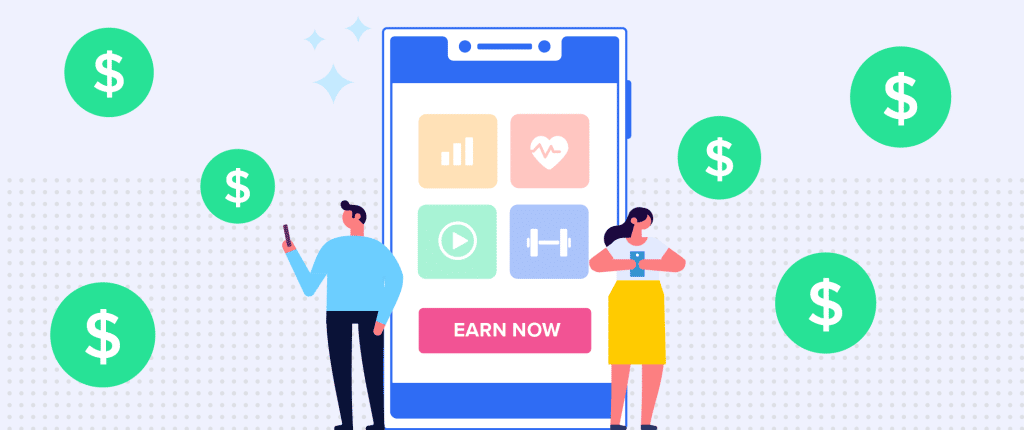 To answer this question, one must consider the experiences of app creators, all newbies, semi-professionals and professionals; the common answer they have all told us is that it does not happen overnight.
If you want to start in the world of apps, this requires a learning process that lasts between 4 and 6 months, and we are not talking about monetization, we are actually talking about understanding the concepts.
The seeker of a platform or the AI is not going to teach you everything, you have to be creative and see how you can use the tools that are at your disposal to develop your idea.
Only then you will be able to turn the ideas inside your head into a reality, sticking to one technology, learning everything you need to know about its operation and adapting your app to its requirements, you will need 4 to 6 months to monetize an app with ads
Conclusions
These are some of the ways for monetize an app with ads, depending on the need that users have for it, with mobile banners, native ads, interstitial ads, rewards plan or gaming strategy in six months.
A good app can be easily monetized so that it becomes your new professional activity. A good monetization strategy will help you reach users who need your app. While you will achieve a serious and constant source of income at the same time
But you need to select the monetization strategy that best suits the character of your app, your style, and not stop working on it, because consistency is the secret.