Optimize the income of your web or app simply and intuitively
Payment Methods

Choose your preferred payment method.

Receive your payment 7 days after the end of the month. No delays.

Several payment options without fees.

Real-time reporting

Access your real time reporting any time from any device.

Take control of your ad spaces: a highly trained executive will monitor your account constantly and will be available to give you personalized attention.

Personalized support

Receive priority Support 24/7, 365 days a year.

Select your favorite support method of contact: e-mail, phone, live chat or video call.
Benefits of Orquidea publishers
We transfer net payment right away Completely free, with no extra charges*.
We have ads for every ad slot You will never see a blank space.
No strings attached Try our service with no restrictions and no minimum contract time. Easy, simple and fast.
Work with us and other agencies at the same time We don't require exclusivity and our codes coexist with any ad platform.
We believe in transparency Access to all reports and statistics at all times, from any place and device.
We know your users trust your credibility so we offer ads in line with your expectations.
At Orquidea we monetize over a billion impressions monthly.
* 1. PayPal or E-Check: Through the Tipalti platform, with a minimum of USD 10 and no maximum, for free in USD.
* 2. Wire Transfer: With a minimum of USD 300 income, for free. In case you don't reach the minimum, you can add invoices until reaching USD 300 income; otherwise, USD 26 will be subtracted from your earnings in respect of bank wire costs.
Gain access to the best Advertisers of the market
Choose your prefered option:
Native Ads

Appeared as part of the editorial flow of a page, as recommended content on a website. They have higher CTR and better eCPMs.

More
Why choose Native Ads?
Do you know that consumers view Native Ads 53% more than graphic advertisements?
Native Ads fit much better with the website content and they are not intrusive; they suit the looks, style and function of the media format where they appear.
The best advantage of this format is that ads don't feel like ads. They look like part of the page part of the editorial flow of the page, as recommended content on a website–by operating as native news of the website, they have better performance.
Native Ads can benefit users, too: Native Ads usually recommend content to what the user is reading and of likely interest.
Contact us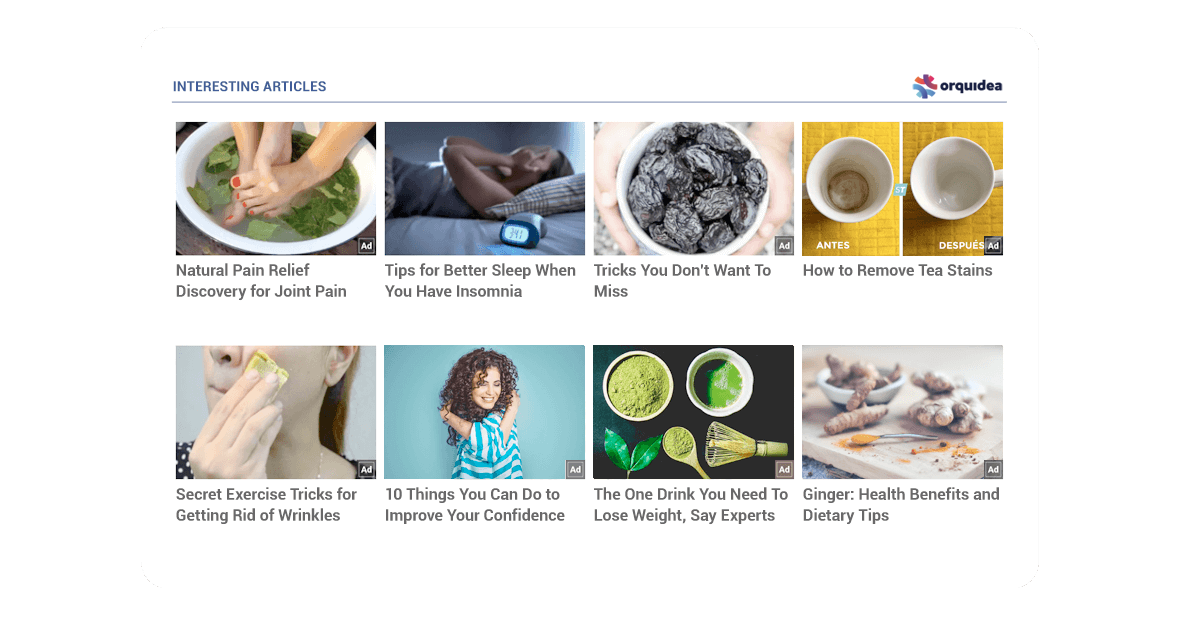 Why choose Display Ads?
In Orquidea we work with first level brands and advertisers.
Different Users view different ads, in line with their likes, interests and purchase intentions.
The greatest advantage of this format is that it works through our RTB technology, that ensures the highest CPM for your adspace.
Contact us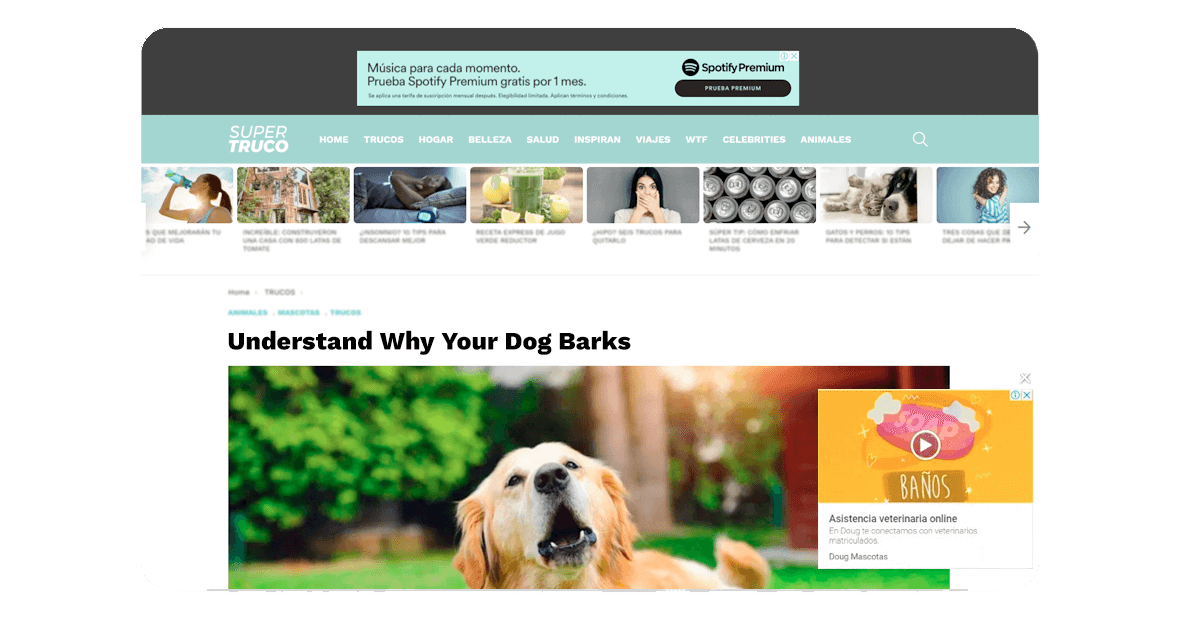 Why choose Video Ads?
Did you know that video views account for 40% of Internet traffic?
That's not all: 10% of videos viewed online belong to ads campaigns.
Video advertisements are interactive: Users watch them before, during or after viewing any content of their interest.
Videos have emotional impact (like television spots) and produce interactivity (typical of online media).
Contact us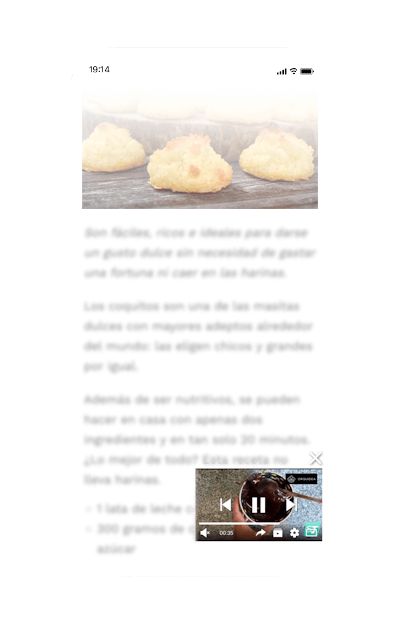 We are Orquidea
Many people have the power to monetize their website or mobile application, but they don't know how to do it. When we identify the need, we create an innovative solution, affordable to all.
We work every day to optimize the adspaces of thousands of websites all over the world. Our goal is to help publishers connect with advertisers across the globe.
Like what we do? Through our own technology, which connects with the world's top advertisers and agencies. We monetize in a simple, transparent and effective way.
Our company was started by professionals with over 10 years of experience in the industry. We commercialize digital media traffic and boost publishers that want to maximize the monetization of their content. Care for what we do?
Contact us
The size of your website doesn't matter.
Start monetizing and get paid right away.
Generate revenue on your web or app with this process
1
We choose the best option for you
2
We share a code with you
3
Paste the code and start monetizing
4
Monitor the campaign results
5
Receive your payment 7 days after the end of the period
Over +1k
Global Users Publishers
+100 Countries
+1000 Publishers