Advertising is essential for any business aiming to reach out to its target audience and create brand awareness. In order to get a big audience of consumers, display advertising is a prominent form of advertising in the digital age.
Businesses of all sizes frequently use display advertising since it is a powerful tool for marketing a company's name, goods, or services.
What Is Display Advertising?
Display advertising is a type of online advertising that involves showcasing advertisements on websites and other digital platforms. It is an excellent way for businesses to promote their products, services, or brand and to connect with potential customers.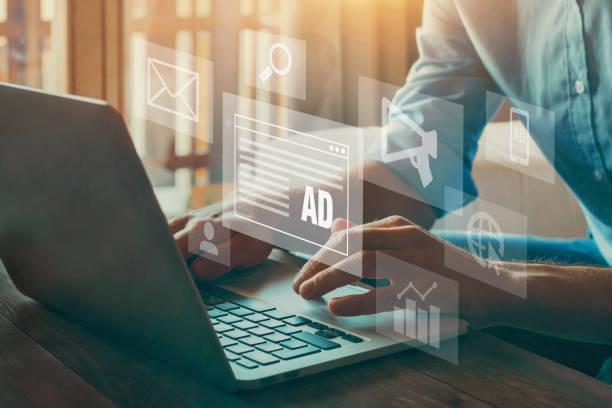 These ads come in the form of banners, videos, and interactive media, and are placed on sites in order to reach a wider audience. Something achieved by placing ads on websites that are relevant to your target audience.
For example, if you own a pet store, you could place advertisements on websites that are dedicated to pet care and animal welfare. This ensures that your ads will be seen by people who are interested in your products or services and are more likely to become customers.
Benefits of Display Advertising
We know that display advertising is a powerful marketing tool that provides a wide range of benefits to businesses. From increasing brand visibility to driving sales, display advertising offers several advantages that make it an attractive option for businesses of all sizes. Let's take a closer look at some of the key benefits of Orquidea's display advertising that you can't ignore.
Visually Appealing
One of the key benefits of display advertising is that it is visually appealing. This is because we design our display ads with the intention of grabbing users' attention and making a lasting impression.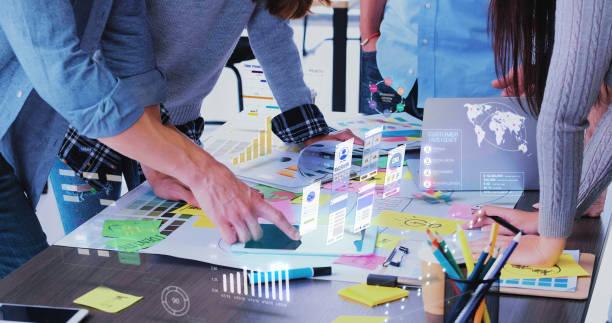 The graphics, images, and videos that we use in our display ads are eye-catching and engaging, which helps to increase the chances of people remembering your brand. Check out our website to see some examples of visually appealing display ads we've created for our clients.
They Support Brand Awareness & Visibility
Another important benefit of display advertising is that it can support brand awareness and visibility among your target audience. By displaying ads on websites and apps that cater to your customers' interests, you can reach a large number of users and create a strong brand image. 
This can help you drive sales and revenue by reaching new clients and increasing brand recognition. For more information about how we can help support your brand awareness and visibility, visit our services page.
Targeted Advertising
Display advertising also allows you to target specific audiences, which means that you can reach users who are most likely to be interested in your brand, product, or service.
This is achieved by using data such as demographics, geographic location, and browsing history to tailor our display advertising campaigns to reach the most relevant users. To learn more about how we can help you target the right audience, check out our blog.
Display Ads Allow You to Retarget Interested Consumers
One of the great things about display advertising is that it allows us to retarget interested consumers, including you. This means that we can show you ads based on users' previous engagement with our brand or website. For example, if they have recently visited our website but haven't made a purchase, we can show you ads that remind you of our products and encourage you to return to our site and buy something. .
Display Ads Can Reach Consumers on the Go
Another benefit of display advertising is that it allows us to reach consumers on the go. With the increasing use of mobile devices, more and more people are browsing the web and checking their email while they are on the move. This means that display advertising can reach a large and growing audience, including you, no matter where you are.
Display Ads Can Block the Competition
Display advertising can also help us to block the competition. By displaying our ads on websites and apps that are popular among our target audience, we can make sure that our brand is seen by a large number of users and is not overshadowed by the competition. This can help us to stay ahead of the competition and continue to grow our business.
Display Ads Partner Well with Other Marketing Strategies
Finally, display advertising is also a great tool to use in conjunction with other marketing strategies. For example, we can use display advertising to complement our search engine marketing efforts by showing ads to users who have searched for similar products or services. We can also use display advertising to support our social media marketing efforts by promoting our brand on popular social networks. Contact us and we will support you!
Conclusions
In conclusion, at Orquidea.ai, we believe that display advertising is a powerful tool for businesses looking to reach a wider audience and achieve their marketing goals. Our platform offers a range of features and tools to help businesses create effective display ads, reach their target audience, and measure the success of their campaigns. Whether you're a small business owner or part of a large enterprise, we have the tools and expertise to help you succeed with display advertising. Contact us and we will guide you!
Related Posts You Might Like